How to choose the model of vibration sieve
First,You should choose the diameter of vibration sieve that you need,next choose the layer that you need,Then you confirm the material of vibration sieve.
1.Diameter of vibration sieve (400-1800mm)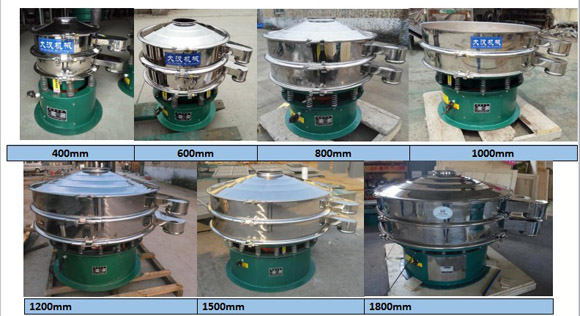 2.
The layer of vibration sieve(your mesh size)

3.
Material of vibration sieve

Feature of vibration sieve
1) High efficiency, refined design, duration, any powders and mucilage are suitable for using.
2) Easily replace the screen, simple operation and convenience washing.
3) Never jam the mesh with no powder flying and filter size of the powder between 500 mesh or 0.028mm.
4) Discharge the impurity and coarse materials automobile and operates continuously.
5) Small volume, move easily.
6) The highest layers of the screen are about 5 layers. But 3 layers are suggested.