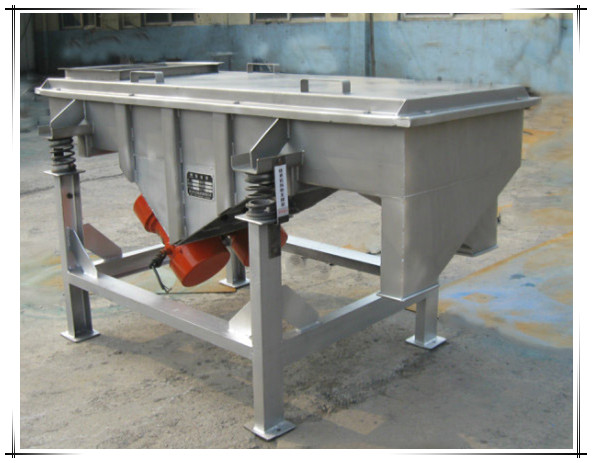 Product overview:
Square vibrating sieve is an efficient new screening equipment from professional vibrating sieve manufacturers,which widely used in mining, coal, metallurgy, building materials industry,two sets of horizontal vibration motor to be power source,two synchronous motors are reversely placed so that the exciter generate reverse excitation force, the exciting force generated by eccentric block cancel each other out on the parallel direction of motor axis,and stack together with the perpendicular direction of motor axis, so its trajectory is linear.Square vibrating sieve is suitable for particle size from less than 10mm.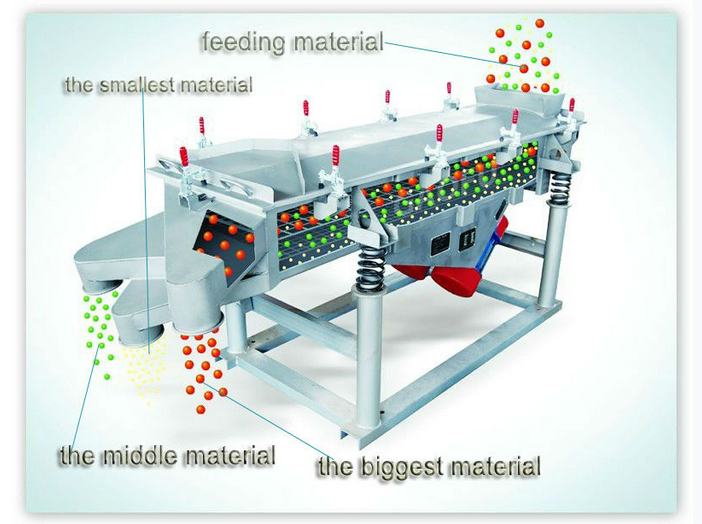 Feature:
1. Good sealing,without dust pollution;
2. Easy to change screen mesh,long service life;
3. High screening efficiency;
4. Simple structure;
5. Discharge material automatically, fit the production line;
6. The sieve box is welded by steel plate and sectional material;
7. It has good whole rigidity and runs steady.
Technical parameters: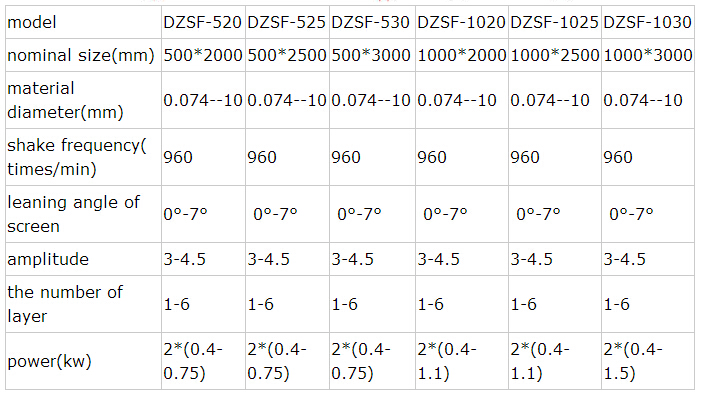 Maintenance:
Maintenance before use: linear vibrating screen should equip with electrical protection device; for initially use, anchor bolts should be checked each time before using in order to prevent loosening; check for damage on the screen mesh etc.

Maintenance in use: check the rotation of motor, if does not meet the requirement, adjust the power phase sequence; check unusual of the vibration; examine the stability of current.
Maintenance after use: periodically check the lubricate situation of machinery components, every two weeks operation, need to add the lubricating oil; after a total operation of one thousand five hundreds hours, check the wear of bearing; if long time do not use it, insulation resistance should be measured before use.